O mnie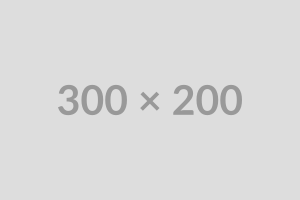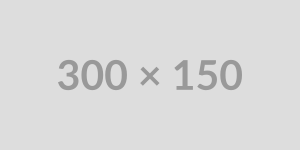 Our team of highly trained professionals uses the latest healing technologies to restore you to pain-free health, quickly and easily. We thoroughly evaluate & treat all of the contributing root factors related to your issue. This includes, but is not limited to, your work and home stressors, overall body condition, nutrition, genetic & postural habits, emotional connections and patterns that are held in your muscles

Latest News and Research
Find out the latest news about our Physiotherapy Clinic and information about all your Physiotherapy and health related needs. 
We are always happy to hear what you have to say so be sure to leave a comment.
Read all News
8 stycznia 2016
Nerve tension is pain that occurs because a nerve is being compressed or stuck in its surrounding tissue which prevents...
Read Post
Witamy w WordPressie. To jest twój pierwszy post. Edytuj go lub usuń, a następnie zacznij pisać!
Read Post
7 stycznia 2016
Customized physical therapy may be a useful way to ease low back pain, which affects an estimated 31 million Americans...
Read Post
Opinie o nas
Bardzo polecam rehabilitację u pani Karoliny. Każda wizyta w przemiłej atmosferze i profesjonalne podejście do pacjenta, ogromną wiedza. Do tego terminy zawsze dopasowane do moich potrzeb i dyspozycyjności (nawet bardzo późnym wieczorem ;P) Polecam U mnie świetnie rozpracowana blizna po cesarce i brzuszek z rozejściem również świetnie zaopatrzony Jak fizjoterapia po porodzie to tylko u tutaj!
Hanna Sochańska
Polecam miejsce i osoby, które tam pracują. Jeszcze w ciąży umówiłam się do Pani Karoliny aby przygotować się do porodu. Wszystko poszło sprawnie, zrozumiale wytłumaczone rady co przydało mi się w czasie porodu. Teraz kontynuujemy terapie już po porodzie. W rękach Pani Karoliny czuję się świetnie zaopiekowana. Polecam to miejsce!
Patrycja Mirkowska
Serdecznie polecam Panią Karolinę! Do gabinetu zgłosiłam się po cesarce głównie na terapię blizny. Zostałam przebadana o góry do dołu i wyszły heszcze jakieś inne problemy które zostały po ciąży. Dzięku Pani Karolinie mogę teraz normalnie funkcjonować a bliznie już zapomniałam. Polecam z całego serca
Magdalena Nowak
Dostałam namiary od koleżanki, którą pani Karolina wyciągnęłą z bolesnego miesiączkowania. U mnie występowały powikładnia po porodzie oraz blizny po zabiegu. W krótkim czasie naszej wsółpracy dolegliowści zaczeły znikać. Świetna specjalistka w tym co robi, widać że wkłada w swoją prace serce i zaangażowanie. I czekam na kolejną wizytę:)
Karolina Nowak
Polecam! Świetne miejsce, profesjonalna i komplesowa terapia oraz miła atmofera.
Maria Kuryło